Friesian Mare Shows Off Her Beauty Galloping In The Pasture.
|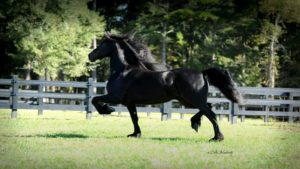 One of the most beautiful horses who definitely
deserves the title as a supermodel is Truus Van Het Houkumhuis. This adorable Friesian mare is a model at Little River Friesians in Havan Florida. Her beauty is beyond words and simply lack the right words to describe her.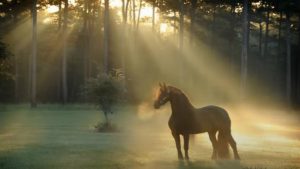 In fact, all Friesian horses are very attractive and are considered amongst the most beautiful horses in the world. Their beauty would mean nothing if they didn't have a personality to match!
But Truus Van Het Houkumhuis is one of thse
horses who has it all: beauty, intelligence, strong character and is not afraid to shoW off her amazing features in front of all the people who go to visit her. She walks around proudly as if she knows that she possesses an incredible figure and the place she has in the hearts of people.
This video is a true representation of the Friesian horse's character, its gentle nature revealing its genuine colors when it is handled with love and respect. We applaud the Little River Friesians for taking care of her so well. It's not every day that you see such a wonderful horse!
Video: