Owner Presents The Difficulty Of Loading A Pony Into The Trailer.
|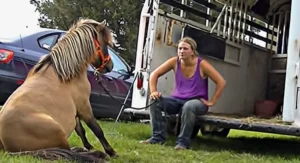 Loading a horse is often a trying experience for everyone involved, particularly your horse, and if you frighten him into going into the trailer, every time thereafter it will be all the more difficult. On the other hand, every time it is a positive experience for your horse and you, it will be even more positive next time, unless the driver is careless or the trailer unsafe.
It is therefore always worth the time and effort to take as long as necessary to do it properly.
All horses have their stubborn moments when they refuse to do even the easiest task required by their owners, so it is needless to say we all have dealt with stubborn horses who didn't do what we told them to do. In this video, we are presented with a very funny video, who shows 5 easy steps to get a pony in the trailer.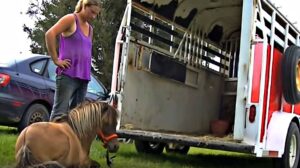 I'm pretty sure that every horse owner who's ever strived with this problem found themselves in this video. Trailering your horse may be a stressful thing to do so if you plan on trailering your horse in the future, then you may as well practice before.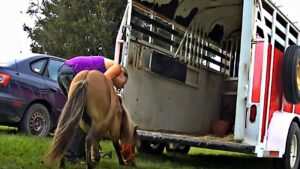 Even though I'm pretty sure that everyone who saw the video already assumed, we have to say that this is a funny video and this is not the right way to load a horse into the trailer.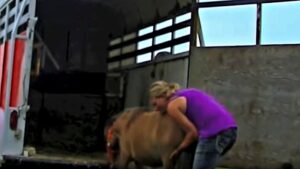 Video: