Dying Sick Woman Obsessed With 'Bambi' Visited By A Real-Life Deer.
|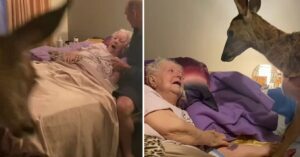 Animals can bring so much comfort to people in their times of need. It's no surprise that when facing the end of life,many people want nothing more than the companionship of their beloved pets.
Knowing that their mama, who was dying, was obsessed with Bambi, the girls decided to surprise their mother by bringing a real deer to the hospital to visit her.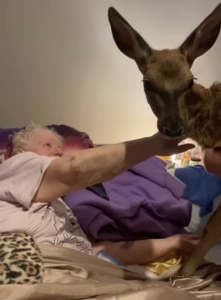 When the deer enters the room, the old woman is overjoyed and stunned with surprise.
It was definitely worth it: the deer's visit made for an unforgettable, heartwarming moment, as the mom gently pets the real-life Bambi from her bed.
It's clear how much Bambi and deer have meant to this woman's life, and the visit was certainly a highlight of her final days.
The video has warmed many people's hearts since it was shared! What a great idea! 
Watch the video below: