Country Singer Willie Nelson Rescued 70 Horses From Slaughterhouse.
|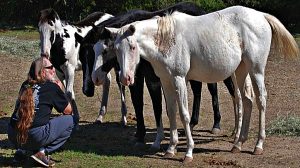 Willie Nelson is famous for his many country music hits and busy tour schedule, but when he is not making his fans happy he is at home at his 700 acre ranch in Texas with his 70 horses all saved from the Slaughterhouse.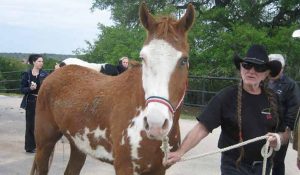 Most of the horses there were rescued before they could be sent to the slaughterhouse. If it's not for Nelson, those horses might not even be alive anymore. Located 30 miles from Austin in Texas hill country, the ranch in Spicewood has plenty of open space for the horses to roam around freely.
Believed to be among the luckiest horses in the
world by Nelson, the animals were rescued over
several years and placed at the ranch. Now they get hand-fed twice a day. "When you're here, you're in luck, and when you're not, you're out of luck," said Nelson about his favorite ranch.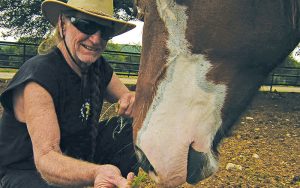 Not only from his rescuing act, Nelson's love for
horses is also manifested through his music. He
even released a song titled 'A Horse Called Music' in 1989. The country singer also produced a video called The Love of Horses' in 2015. The video even won the People's Silver Telly Award.
Below you can watch a report from KSAT 12 as they visit Willie Nelson and he gives them a tour of Luck Ranch.
Video: