After Being Kicked By A Driver, A Stray Dog Returns With A Group Of Friends To Trash His Car!
|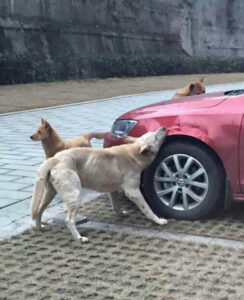 Sleeping dogs are supposed to be left alone, but it appears that one driver disobeyed that advice and is now suffering the price.
Because you see,this driver literally threw a sleeping dog out of his parking spot, only for it to return with a group of friends,quite unhappy!
This pooch wasn't happy about being literally kicked out of the parking spot.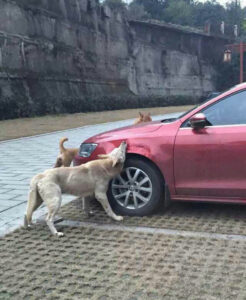 He brought his gang to get some tasty revenge!
The owner might not have known it was the dogs getting their retribution if it hadn't been for an anxious neighbor who observed the gang of hooligan dogs trashing the car and took pictures.