ADORABLE PUPPY HAS THE BEST TABLE MANNERS THANKS TO HIS DAD
|
Teaching a dog to sit and wait before meal is an essential part of dog training. Not only does it teach dogs polite behavior,it also teaches hyper dogs to be calm and manages potential food aggression issues.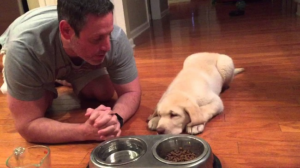 Kahlua is an 11-week-old yellow Labrador Retriever with very good table manners for his young age .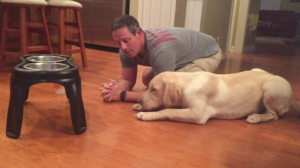 He already knows how to express gratitude before diving into his delicious meal.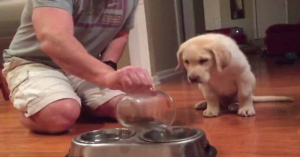 Share this well-mannered puppy with your family and friends.
Video: