A WOMAN ADOPTS 6 DISABLED DOGS THAT HAD BEEN ABANDONED BY THEIR OWNERS AND GIVES THEM A SECOND CHANCE!
|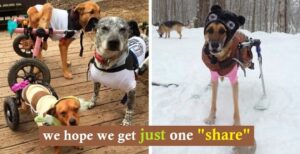 These dogs, despite their disabilities, are ready to begin again as a result of a truly noble gesture. They have more assistance and knowledge than the other furry, but Tracey Fowler has not found this to be a drag.
And disabled dogs have an extra hard time finding new homes, as many people are reluctant to take on the extra work that caring for a disabled dog means.
But all dogs are good dogs, and that's why we need more people like Tracey Fowler.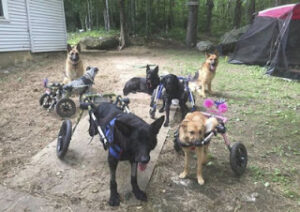 Tracey Fowler is a true dog-lover and she is currently the mother of eight beautiful pups.
Six of these pups are disabled and, thanks to Fowler,  have received a new chance at life.
Fowler began adopting disabled pups after losing her furbaby Hayden.
Hayden was a German shepherd and suffered from degenerative myelopathy, a progressive disease that attacks the spinal cord in senior dogs.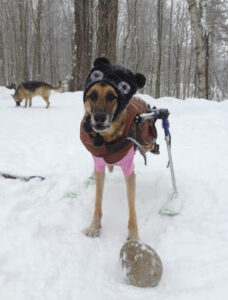 After a long, hard battle, Hayden eventually passed away as a result of the disease.
But his struggle was not for nothing.
In honour of Hayden, Fowler decided to help other pups like Hayden.
And so, she ended up rescuing six pups with special needs, and she is now doing everything she can to give them a rich and happy life.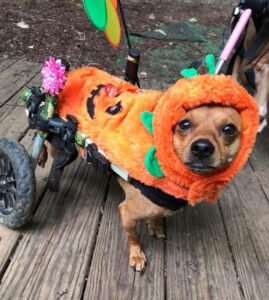 The truth is that the Fowler Herd has never been short of anything. They're all having a great time playing in the snow,  always under Tracy's watchful eye.She claims that, contrary to popular belief, caring for a handicapped dog isn't all that difficult.Although it necessitates commitment.
She'll continue to assist these dogs for as long as she can. They need special love and attention, which few people are able to provide.