A STORM STRANDED OVER 100 HORSES ON THIS TINY PLOT OF LAND. THEN, A TRUE MIRACLE HAPPENS.
|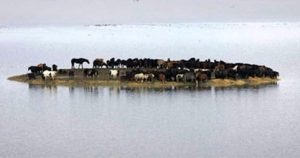 Are you ready to be spellbound by an extraordinary account of the unbreakable spirit of animals and the compassionate acts of humanity that will restore your faith in mankind ? Although this remarkable story occurred a few years back, its potency and grandeur are as unyielding and evocative as ever.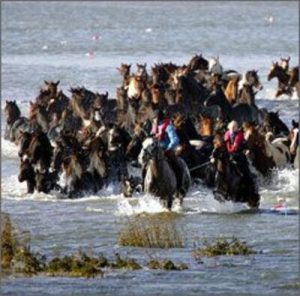 This true story took place in the Netherlands in 2006. The horses became trapped after a fierce storm caused the waters of the North Sea to unexpectedly rise and trap the animals.
Time was running out for the horses, as the bitterly cold winds and icy rains continued to beat down on them.
Firemen and animal welfare officers brought the horses food and water to keep up their strength while they came up with a rescue plan.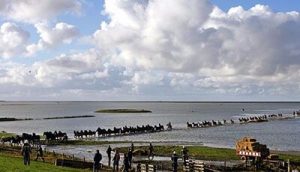 That's when a brave group of women who are experienced riders did something awesome.
The rescue became known as the Great Netherlands Horse Rescue and when you watch footage in the video of their achievement you will be left stunned.
What an incredible story!
Video:
The horses and their heroes were later commemorated for the bravery in Marrum, Netherlands — complete with horse hoof decorations and a symbol of the Friesland flag.