A Stallion Collection To Make You Swoon
|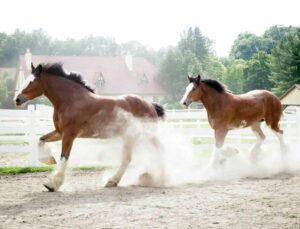 With their gigantic hooves, rippling muscles, and astonishing stature, it's simple to understand why we can't help but fall in love with draft horses. These powerful horses, who are enormous in stature and have been employed for millennia to aid humans in a variety of strenuous lifting and hauling tasks. They are skilled at pulling carriages and plows, and before motorized equipment took over, they were the backbone of the logging business.
The Budweiser Clydesdales are without a doubt the most well-known draft horses, but there are numerous other stunning breeds of these large horses. Many breeds, including Percherons, Shires, Belgians, Gypsy Vanners, and others, are admired for their incredibly astounding stature and surprisingly kind dispositions.
If we could, we'd spend the entire day oohing and ahhing over pictures of draft horses, so we've gathered a few of our favorites to showcase these magnificent animals.
Just the head and neck of this horse are bigger than most people.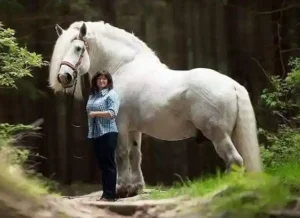 Amazing colour, and check those those feathery fetlocks!
These enormous animals are swift and agile despite their massive size.
One of the most attractive Gypsy Vanners in the world is this, Splash.
The muscle of this draft horse is unmatched.
Meet Big Jake! He is the tallest horse in the world according to the Guinness World Records. He is a remarkable 20 inches tall.