A MAN BUILDS A MINIATURE PICNIC TABLE FOR HIS YARD'S SQUIRREL VISITORS.
|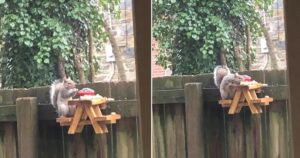 Rick Kalinowski has always enjoyed watching the squirrels in his yard, so he devised a plan to build them a small picnic table out of scrap wood. He attached it to the fence and distributed nuts on the little tabletop while waiting…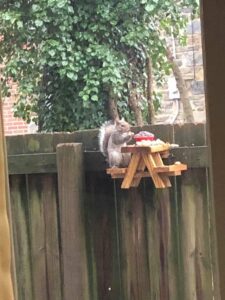 He wanted to repay the squirrels for all of the pleasure they had offered him over the years. And it wasn't long before it began to pay off! The first fluffy-tailed guest arrived and sat at the table like any other person.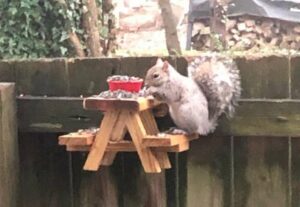 Rick could see them right outside the doorway as he got his coffee in the morning from the tiny picnic table. They're all breakfast buddies now !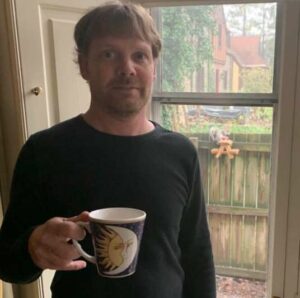 t's a win for all involved! What a great idea and amazing gesture