A HUGE LION SURPRISED THE PHOTOGRAPHER WITH A TERRIFYING ROAR, THEN SMILES AT HIM.
|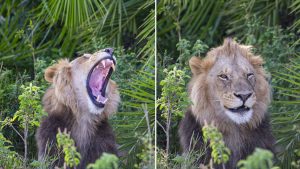 Gren acknowledges he has the ideal work, and every time spent around the wild beasts is a pleasure. Nonetheless, in Maasai Mara, Kenya, he received the "shock of his life." The seasoned photographer was on safari when he noticed a beautiful lion about 40-50 feet away. Naturally, he prepared for some stunning photographs with the forest monarch. Only the king chose to play tricks with Gren.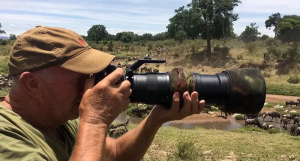 Photo source: Gren Sowerby SWNS
Lions have long been known as the kings of the jungles. Their manes and roar make them fierce and majestic. But do you know that these massive animals can show their playful side?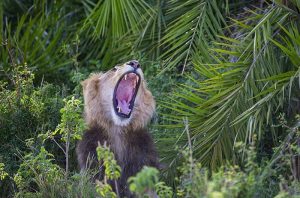 Photo source: Gren Sowerby SWNS
The lion in this story is also a great example. The majestic animal decides to play some tricks with the photographer that he sees. He "surprises" the man with its scary roar, then immediately smiles at him. "I do nothing, human."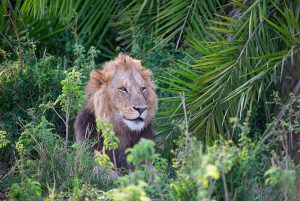 Photo source: Gren Sowerby SWNS
Gren Sowerby
(name of the photographer) encountered the playful lion when he was photographing wild animals in Maasai Mara National Reserve in Kenya. The majestic lion was around 40-50 feet away from the man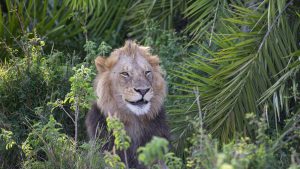 Photo source: Gren Sowerby SWNS
At first, the 69-year-old photographer from the UK was shocked at the beast's huge roar. But his smiles just a minute later got him astonished. He soon realized that it was a once-in-a-lifetime opportunity!
The experienced photographer captured the smiles of the massive animal on his camera. He was so pleased to face the "shock of his life." Not many photographers could see the king of the jungle smiling. He was among the lucky ones.
"I lent in to take a photo when he let out a huge roar — I got the shock of my life," Sowerby told to the
"I was really happy with the photos, I only looked at them properly when I got home.