Many animals are saved from drowning in pools thanks to this invention.
|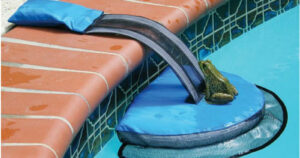 There is nothing more enjoyable than taking a dip in your backyard pool on a hot summer day. Sadly, despite being fantastic for people, these pools are quite hazardous for little animals. Numerous frogs, bunnies, squirrels, chipmunks, and snakes perish in swimming pools every summer.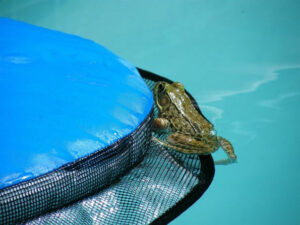 Rick Mason, a wildlife researcher, created FrogLog. Mason claims that his friend's in-ground pool construction served as the inspiration for this creation.
Mason described the incident on his website, stating that "in June of 2004, some friends of mine who resided on a densely wooded lot near Baltimore, Maryland called me very disturbed and let me know that a big number of frogs were drowning in their freshly built in-ground swimming pool." After a warm, rainy night, an amazing 53 frogs and toads were discovered in the pool one particular morning.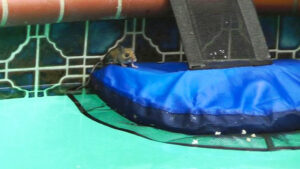 Mason was horrified to learn that so many creatures were drowning needlessly because he is a wildlife biologist. He made the decision to build a life raft that animals may use to exit the pool as a result. Instantaneously, the FrogLog was created.
The FrogLog has a mesh ramp that attaches to the side of the pool, a mesh net that animals may climb onto, and an inflated platform. Mason was first concerned that animals wouldn't be able to use the device. To make sure it worked, he made the decision to set up a test. To catch the creatures that were climbing out of the pool, he placed a funnel trap at the top of the apparatus.
The funnel trap and the FrogLog were in the pool for 23 days. 47 American toads (Bufo americanus) and 3 green frogs were extracted alive from the funnel trap at this time. The FrogLog was 94% successful at enabling imprisoned amphibians to exit the pool during this limited test period.
Any pool owner should use the FrogLog since it has helped save the lives of countless little animals over the years. Visit the FrogLog website or watch the video below to learn more about the gadget!