In a panic, a mother deer watches as firefighters attempt to free her baby.
|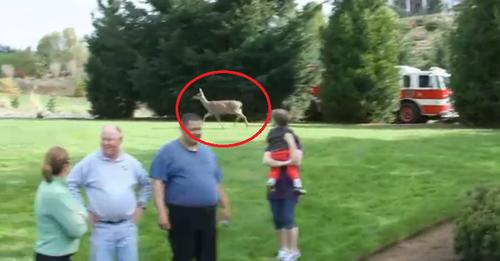 There was nothing this sad mother deer could do when her baby became separated from her and became stuck beneath some rocks. It must have been terrifying for her to hear her fawn scream as folks gathered around her. But she had no idea that the firefighters were attempting to save her child.
The mother deer was initially observed by Eddie Bett and his wife in their yard. She was feverishly searching the rocks around their property border for something. They arrived at the location and heard the fawn sobbing in the rocks, having obviously fallen in or crawled in through one of the openings. They had to use the Jaws of Life to release the fawn after calling the local firefighters.
Watch the awesome rescue below and make sure you watch the video to the very end to see the best part!