Horses Enjoy Laying On The Ground With Their Owner.
|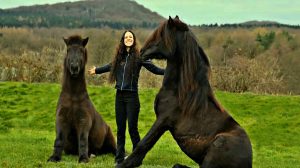 Horses are probably the best animals when you
need some time to relax, not only physically but
mentally as well. Horse therapy is one of the fastest developing therapies in healthcare service because its impact on a lot of individuals' mental health has been very strong. A lot of these diagnosed people have seen their self-improvement at the moment when they began with horse therapy, which is
indeed amazing.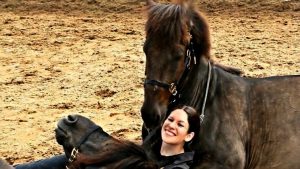 Nevertheless, even when you are in full health but under a stressful situation, spending some
qualitative time with a horse is a really good decision in such a situation. I am simply happy that such a therapy is gettinga lot of recognition and a few years from now, I believe it will be one of the most popular therapies. Now let's get back to our video.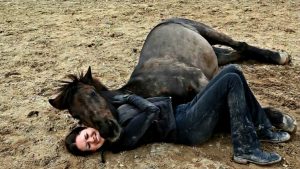 Two horses and their owner are having the best
time of their life laying on the ground. It is simply adorable. Just when you think things couldn't possibly get any cuter, one of the big guys starts kissing her face with his huge tongue! As the video continues it becomes even more obvious how comfortable these two horses are with their mom.
It's clear that this team has worked closely together for a long time, simply because they seem so happy to be in each other's company! Nothing feels better than a horse showing you all its ove and attention. I am pretty sure that a lot of amazing horse owners here know how it feels. You simply forget about everything that might be going wrong in your life.
Video: