HORSE RUNS TOWARDS OWNER WHEN MEETING HER AFTER 3 WEEKS APART.
|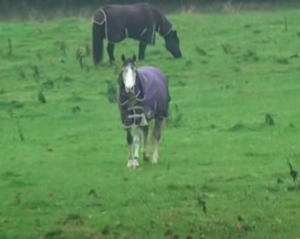 He was so excited to see his favorite person.
Most of the horse owners remember the first contact with their horse. In fact, it is normal to remember the first contact since it led to memorable times with the horse. Can you stay away from your horse for a long time? I'm pretty sure almost all horse owners can't. The reality shows that we even consider horses as being part of the family and all owners have an inner need to meet them every day. Usually, we tend to be tired, and one of the most relaxing things to do consists of meeting your horse, absolutely amazing.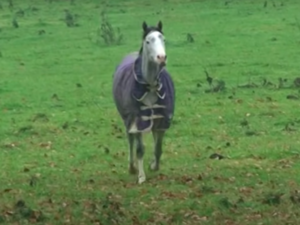 Even though horses cannot talk they still can become our friends for life. It is not only us who cannot live without horses, but they also cannot live without us. When they may have to change owners at some point in their life, it will be very difficult for them to adjust as they are generally very attached emotionally to the owners with whom they spend most of their lives. Check out the horse in the video below, he is a great example.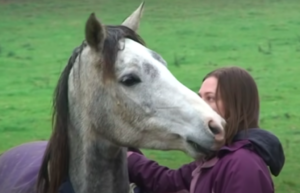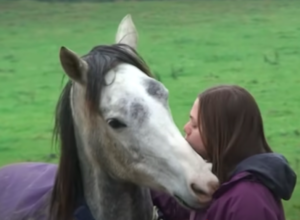 A horse owner has just returned to town after three weeks of vacation abroad. Meeting her lovely horse was the first thing that came to her mind when coming back. The horse was wearing a nice coat spending time in the pasture. At first, he doesn't realize who is calling him from a long distance. The horse doesn't move a muscle even though he seems to be alert until he recognizes his best friend, and she's finally home! This is when things take a turn for the horse and the way he arrives at his gallop with enthusiasm is just amazing! As shown in the video, these two share a very special bond.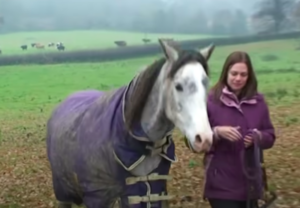 We should also not forget that many horse owners decide to take their horses on vacation too. It seems like an interesting idea because most people who have tried it really recommend it. Take a look at the video below for more and do not forget to let us know your opinon.
Video:
It melts my heart to see such a deep connection between a woman and her horse. So precious!