Foal Gets Born With Unique 'Cookies And Cream' Coat.
|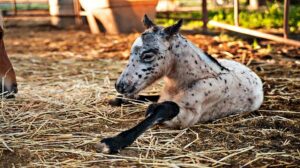 This little foal is a one-of-a-kind cutie that is winning the hearts of animal lovers across the world.
Born on February 9, 2016, the foal was named Lady Nadira, meaning "rare" in Swahili. And when you see her, you'll understand why her owners gave her the name.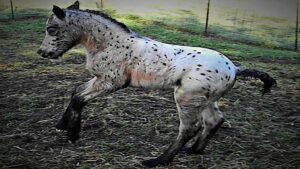 While we are most used to seeing different shades of brown horses, this one has a very different look: Her coat is just like cookies-and-cream ice cream. This little one is just as precious as little Mac, the newest Budweiser Clydesdale born a month earlier !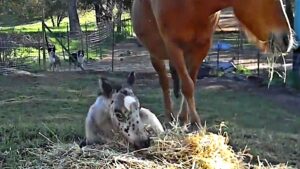 This beautiful foal is a cross between a bay leopard Haflinger and gypsy, hence why she has such a distinct coat. And according to news reports, "Her father is the only few-spot Gypsy stallion left in the United States."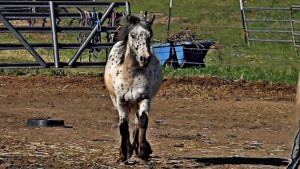 What's even sweeter about Lady Nadira is the fact that she gets along with the dogs she lives with, as you'll see in the video below. It's always incredible to watch horses become friends with pooches who are less than half their size.
Have a look at the following video for more, let us know your comment on the video, and do not forget to spread out the video on social media with your friends and family in order to make their day beautiful as well.
Video: