Fawn comes to woman's door every single morning.
|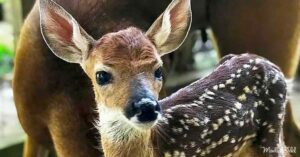 A woman receives a rather special guest every morning and it's neither the newspaperman nor the postman.
Because unlike those we mentioned above, this regular visitor runs on four legs and has a magnificent set of horns.
Most people start their mornings with a cup of coffee or by cooking a tasty breakfast. But the first thing Beth had to do every morning was feed an orphaned baby deer.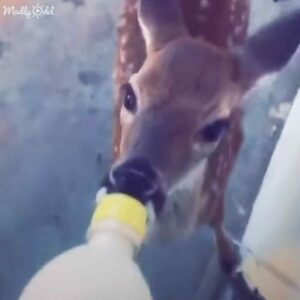 Beth found the lonely little one right after someone had hit his mom with their car. "He was laying in the road, and I couldn't leave him there," said Beth.
It was a hot day, and the heartbroken fawn was dehydrated. Beth knew she needed to be fast if she wanted to save the deer's life. "I just went and picked him up and brought him home," said Beth.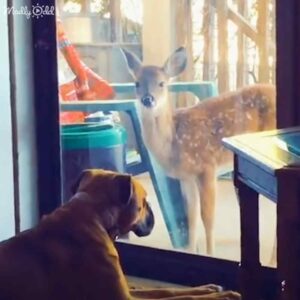 It did not take long for the baby deer to bond with his human mom. "I didn't expect him to be so affectionate," said Beth. "He is super sweet and very loving."
As close as she and the fawn were, Beth did not want to take away the baby deer's freedom. She kept the little one outside on her porch so he would get used to life outdoors.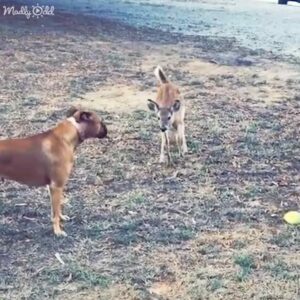 Beth was not the only one to grow attached to the fawn. Her German Shepherd, Rocky, took the baby deer under his wing. "Rocky definitely took to him, and they became big buddies," said Beth.
As the baby deer, Copper, grew up, Beth had to learn to let her go. It was hard to let her orphan deer be free, but she could not have been prouder of her little one. "I'm happy that he is out living his best life," said Beth.
Video:
The way the woman and fawn interact is so sweet.