Clydesdale Horses Bring Love And Joy To Seniors In Nursing Home.
|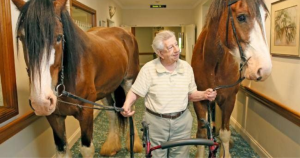 Therapy horses are specially trained to bring joy to people while also providing a sense of calmness and comfort. Though most therapy horses are minis, in this case the therapy horse is a Clydesdale.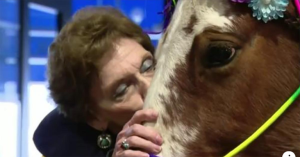 One such horse is Neigh-Neigh a 13 year old Clydesdale who makes regular visits to local nursing homes and is a big hit with the residents.
Video:
Neigh-Neigh, the Clydesdale ambassador of love, has not just become a therapy animal; she's transformed into a symbol of hope and happiness.