BUS STATION OPENS DOORS TO STRAY DOGS SO THEY HAVE A WARM PLACE TO SLEEP IN TO ESCAPE THE COLD.
|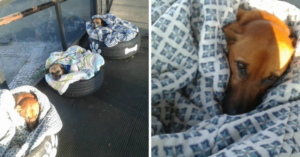 Winter's arrival means the same thing for most of us, cold weather! It may be more difficult for some to keep warm.
Everyone in the cold winter has a comfortable haven to go back to, but when winter night falls, the wandering dogs must shiver and may even freeze to death.The workers at the Barreirinha bus station in Curitiba, Brazil, are living proof that good people still exist; their tiny but significant deeds.
These street dogs in south Brazil are fortunate to have a warm,comfortable home provided for them.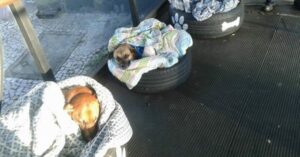 The employees' random act of kindness benefitted these three canines, Pitoco, Zoinho, and Max, and everyone is grateful for their efforts.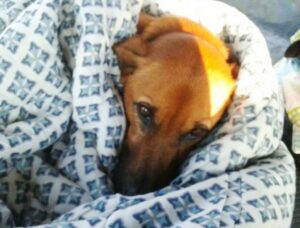 In addition to problems related to a lack of resources and space in shelters, stray dogs are also more likely to contract illnesses and infections. Recently, Fabiane Rosa, a local politician and animal enthusiast, was drawn to this act of kindness shown to Max, Pitoco, and Zoinho.
It's unclear if the dogs were abandoned, or if they started life as strays, either way, now they know what it's like to feel at home.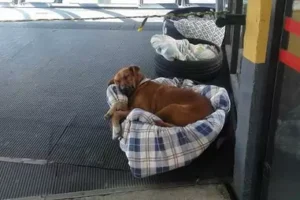 Fabiane took this photo of the puppies one day as she passed by the bus stop and saw them all curled up in their tiny blanket bundles. Photos were uploaded to Facebook and quickly went viral.
"Congratulations to the terminal staff, everyone understands that these angels are there and have a right to be. So many companies in Curitiba could follow this example, adopting a pet. Of course it is not the ideal, but at least there are those who are looking after them."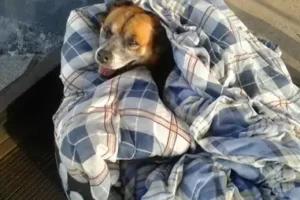 A little act of kindness can surely make this world a better place.May this be an inspiration to other businesses and even individuals out there to share some love to homeless dogs and spark a series of random acts of kindness around us.
Now this may not sound like much, but to a stray in the winter, this is as good as any 5 star hotel.