Amazing Knabstrupper Horse Will Leave You Speechless With His Beauty.
|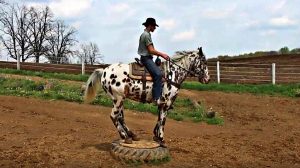 The Knabstrupper Horse is a beautiful horse with a distinct appearance that reminds many of Dalmatians. This horse breed is pretty rare, so it's always a delight to see Knabstrupper Horses in person. They also have friendly temperaments and make wonderful riding horses.
The Knabstrupper horse is an adorable breed that has gained fans all over the world due to their extraordinary entirely spotted leopard coat that they own. People can't seem to get enough of Knabstruppers because they are really stunning!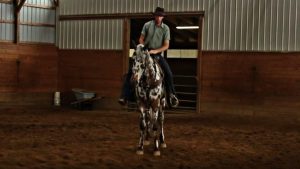 Knabstrupper horses are also great in different
equestrians sports such as dressage and show jumping. They have a gentle disposition that makes them very adaptable for general riding.
For anyone who wants to own a Knabstrupper horse, they may be a little bit pricey but they are very easy to keep as long as you feed them with grass, maize, greens, and hay.
They are simply magical horses, a beautiful creation that we have the chance to have on our planet. Don't miss the chance to watch these remarkable horses and in the video posted below because I'm pretty sure you will enjoy it very much.
Video:
Knabstrupper Horses are rare beauties with lovely temperaments, and it's truly a delightful experience if you're lucky enough to meet one in person.