A new mattress is set out in a furniture store for the stray dogs to sleep on.
|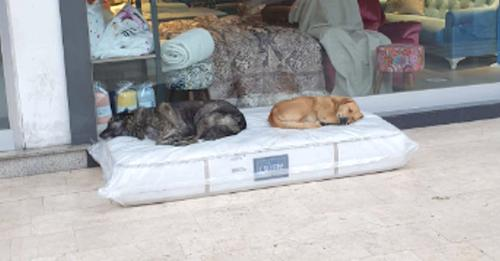 Dr. Cem Baykal has driven by the same furniture shop his route to work for the past six years. And now days, he frequently notices two stray animals lounging outside the store. The dogs frequently sleep on a brand-new mattress that the store owner leaves out particularly for them because they are always together and are undoubtedly the greatest of friends.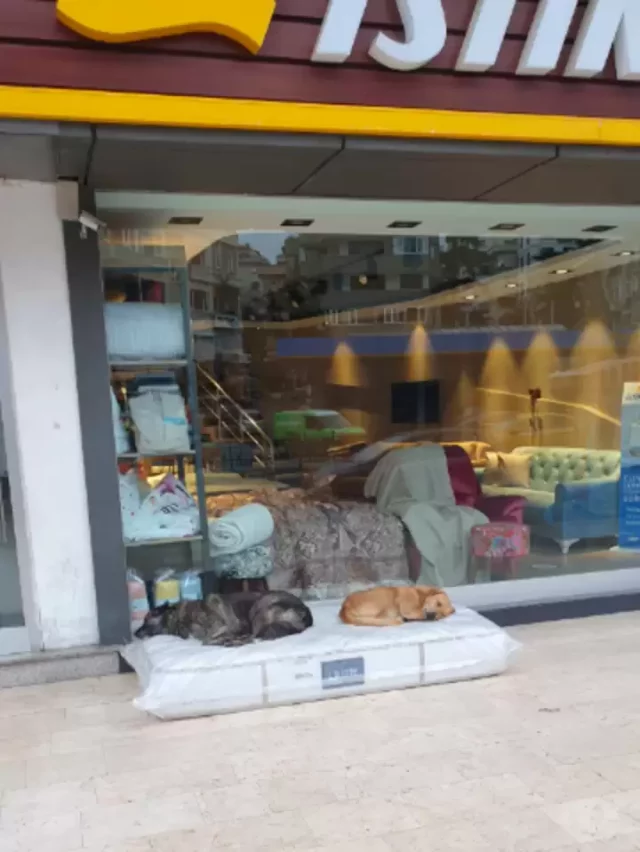 The proprietor of the home store, Istikbal Mobile, sells furniture like couches, beds, and mattresses, and he always has a mattress on hand (still wrapped in plastic) to leave out front to give the stray dogs some solace. In the winter, he makes sure it's always there, and in the summer, he makes sure they have access to water and shade.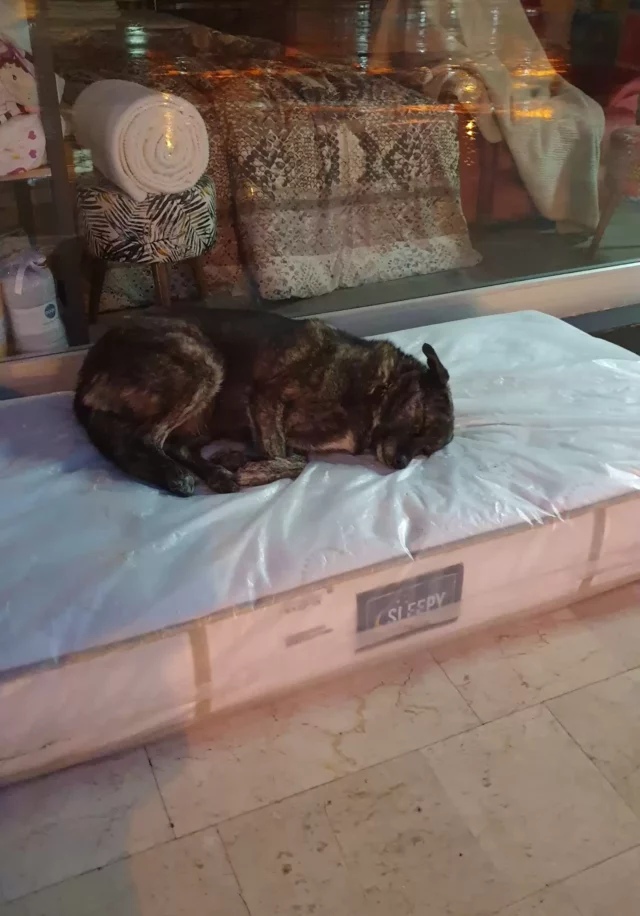 The neighborhood, which is wealthy, provides food and water to the neighborhood's well-known stray animals on occasion. But this kind-hearted store owner decides to provide them with high-quality bedding so they may slumber soundly. It's wonderful to see this gesture since it talks volumes.