A cream-colored bear cub was seen playing with its black bear mother.
|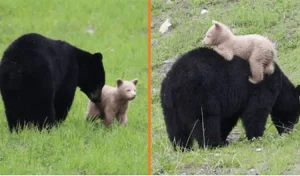 The rare sight was seen and photographed by Arthur De Jong, who is an environmental planning manager.
Arthur De Jong saw the cub frolicking with its mother on Whistler-Blackcomb mountain in British Columbia, so he waited at the place where the best food supply was. Luckily, he was able to catch the two for 45 minutes between meetings.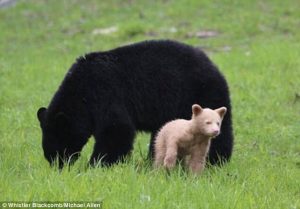 The off-white cub was believed to be albino since he didn't have a black nose or pigmentation like a Kermode. However, the scientist needed more proof, such as a photo of his eyes being pink-blue in color.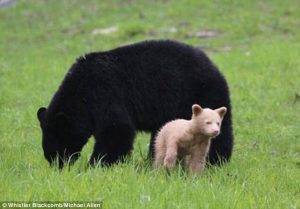 Check out the video of them playing together:
Video: