The Dog Who Passed Away 100 Year Ago Still Is Receiving Stick Gifts On His Monument
|
Rex the dog died over 100 years ago but people still want to pay tribute to this dedicated canine.
When he was alive, he was the faithful companion of leading fruit merchant John E. Stow, is still being remembered by the residents of the city due to his loyalty and intelligence.
It may seem weird, but there is creature, who died before around 100 years, is still receiving gifts !
The dog never left his owner's side even after his death as they were both buried next to each other in the Green-Wood Cemetery in Brooklyn.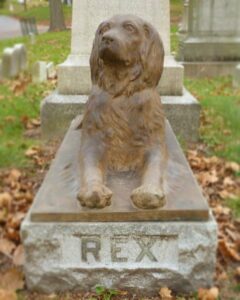 He is nicknamed by the "American Hachiko" as he had always been so loyal to his owner! As a tribute to Rex, the residents made a copy of him made of bronze on his grave.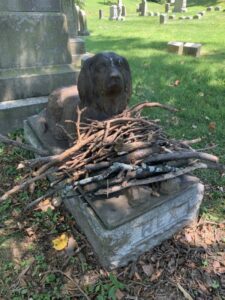 A picture went viral recently shows small tree branches and sticks left on Rex's grave by the residents. People do that in tribute for his loyalty! We hope that he is resting in peace now.