Majestic Appaloosa Horse Prances Around Like A Ballerina.
|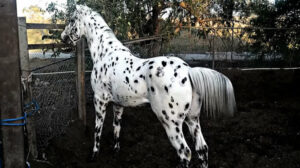 The Appaloosa is an American horse breed best known for its colorful spotted coat pattern.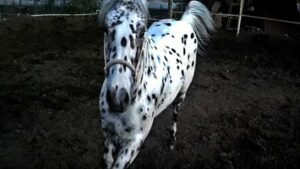 Appaloosa is a distinctly American breed developed by the Nez Perce people. Appaloosas have the whites of their eyes showing, which makes this breed even more unique because it is very unusual for other horses to do so unless they're rolling their eyes back.
Appaloosas come in different colors such as bay, black, chestnut, palomino, buckskin, roan, gray, dun but there are several different pattern variations to the markings. The spots cover the darker skin and are often circled by a halo – the skin next to the spot is also dark but the overlying hair coat is white. Many horse breeds adjust colors as they grow up, and Appaloosa foals don't always have the classic leopard complex features when they're born.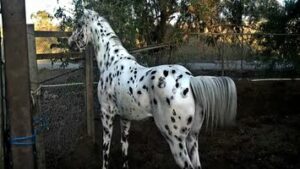 Appaloosas are often used in Western movies and television series.Examples include Cojo Rojo in the Marlon Brando film "The Appaloosa," Zip Cochise ridden by John Wayne in the 1966 film "El Dorado," and Cowboy, the mount of Matt Damon in "True Grit."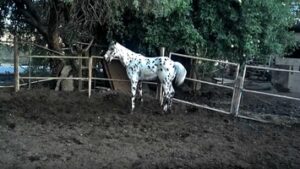 This amazing breed can be found in almost every discipline – setting speed records on the racetrack, working cattle, showing dressage, jumping, strength riding or serving as reliable family horses.
Watch how gorgeous he is and enjoy the elegant moves he makes.
Video: